Out of Ireland: The President of the GAA Visits
Home » Out of Ireland: The President of the GAA Visits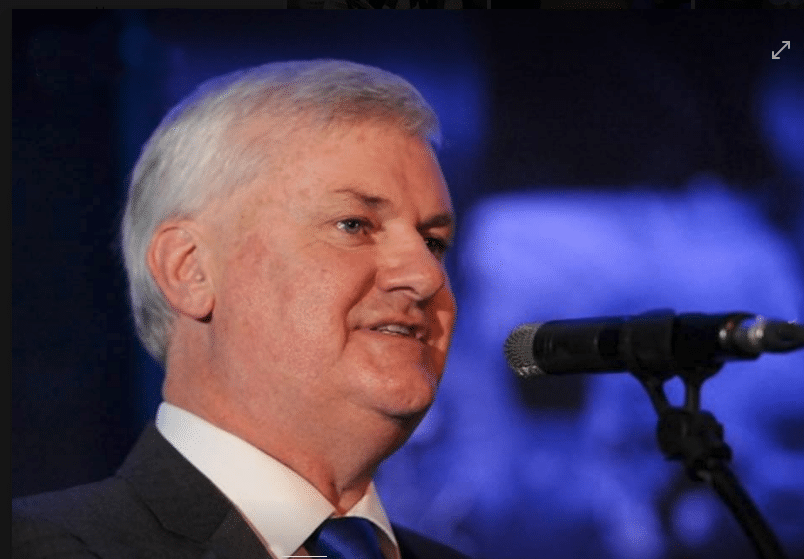 Aogán Ó Fearghail, the 38th President of the GAA, the first Cavan man to hold the office of Uachtarán Chumann Lúthchleas Gael and the seventh Ulsterman, along with his wife Francine, visited The Irish Memorial early on July 25th.
He indicated that he was with former Taoiseach, Enda Kenny, on Sunday, who told him that The Irish Memorial "was powerful" and that he needed to come here.
We were delighted to meet them both and they are welcome back any time!